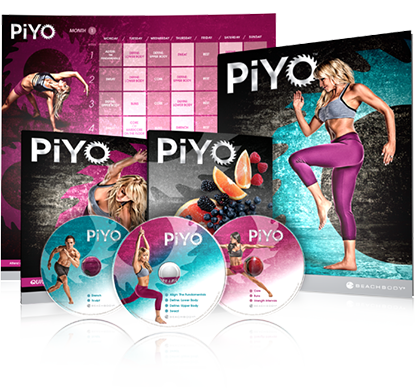 I've recently stopped running.
Hold on. It's not what you think. I do tend to change up my workouts anyway, I do them in batches actually, meaning I would do a month or two of something and then move on to something else. Since it's been getting really hot around here, it was time for me to limit running to late evenings. Also I've been feeling quite stiff lately so somehow I started leaning to yoga for my next endeavour.
What is PiYo?
While googling at home yoga workouts I ran into PiYo, a mixture of pilates and yoga by beachbody.com. Since it promises quite intense workouts I decided to borrow a copy and give it a go.
Today I did the "Align the fundamentals" workout (even though it's not Monday) and I have to say I really liked how Chalene explains everything. From the intent to the muscles involved to how you are supposed to feel and with examples of doing it wrong.
So I will definitely stick with it for the first week of the planned six and then I'll let you know my thoughts and whether I'm planning to continue with the remaining five.
XO, Nina